Adela Jušić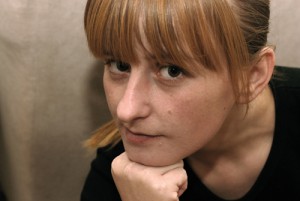 Born on 20th October 1982 in Sarajevo. Graduated from the Secondary School for Applied Arts in Sarajevo in 2001 and Academy of Fine Arts in Sarajevo in 2007, graphic department. She had several solo exhitibions and participated at numerous group exhibitions: Manifesta 8, selected by Trabzit.org, Murcia, Spain, International Women Film Festival Dortmund | Cologne, curated by Marina Grzinic, Cologne, Germany, "Temporary Here", public video installations, Artist in Residence Programe, Pecs, Hungary, "Projected Visions", Appolonia Art Exchanges, selected by Zlatan Filipovic, espace Appolonia, Strasbourg, France , South East European Film Festival, Goethe Institut Los Angeles, Transitland, selected by Kathy Rae Huffman and Vera Mijojlic , Los Angeles, USA, "Global South" curated by Dunja Kukovec, Gallery P74, Festival "City of Women", Ljubljana, Slovenia, "Art and terrorism: art of Bosnia and Herzegovina after September 11th", curated by Irfan Hosic, City Gallery, Bihac, Bosnia and Herzegovina, "Am I that name?", curated by WO kolektiv: Jelena Graovac, Marijana Rimanic i Tanja Spoljar Gallery SC, Zagreb, Croatia etc. She is a member of an Association for culture and arts "Crvena" in Sarajevo.
ADELA JUŠIĆ – "ARTIST STATEMENT"
Researching the phenomenon of an "artist statement", I came across numerous web sites dealing with this matter. I found many template statements that artists are just suppose to fill-in with few of his/her own words, and I discovered that many artists are visiting these web sites and learning from them!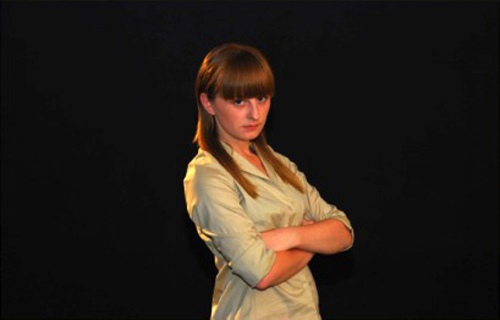 Artists are given advices that evoke multilevel marketing rhetoric, how to get famous, how to get rich, how to become successful: "Think seriously about hiring a professional writer or editor, preferably one with an art background", "Give readers the option to agree or disagree with you," "Avoid comparing yourself to other artists," "Don't instruct people on how to see, feel, behave, respond, or otherwise relate to your art. Nobody likes being told what to do, ""Your statement should be short, clear, understandable, not over-stated, and not too mystical or spiritual, ""Educate, but don't preach, "Etc.
I found these "self-help" tools very significant symptoms of a present society and art market as its part. Facing such instrumentality, one which progresses to every part of Western society, led me to question my own position within these circumstances.
With this project I want to draw attention to these questions and present them to the audience. What are the expectations from the artists today? Who, or more precise – what is ''artist'' in a contemporary society? Is it marketing? Is it self management? Am I willing and able to participate and conform?