Ervin Babić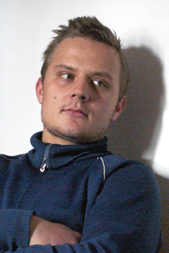 Born in 1983 in Foča. He is an undergraduate of the Sarajevo Academy of Fine Arts. His artistic practice includes performance, video and photography. He lives and works in Dubrovnik and Sarajevo.
Solo exhibitions: 2007, Re Opening, performance, 10m2 Gallery (Sarajevo). Group exhibitions: 2007: HOMAGE, Sarajevo – Memory and Communication, Shiga Art creation Hall (Japan); Value Dadada, performance, HAMAM (Mostar). 2006: Somewhere, video, Avisttamenti 06 Video Festival (Italy); Globalization, about Art, video, White Box Gallery (New York). 2005: Value 5 euro, performance, FSMED International Festival (Barcelona); Touch, video, Stories about Dialogue (Strasbourg). 2004: Value 20 kn, performance, Speak up (Zagreb); 7,2,3 (12), performance, Karantena 8 (Dubrovnik). 2003: Stars, installation, SF Convention (Osijek).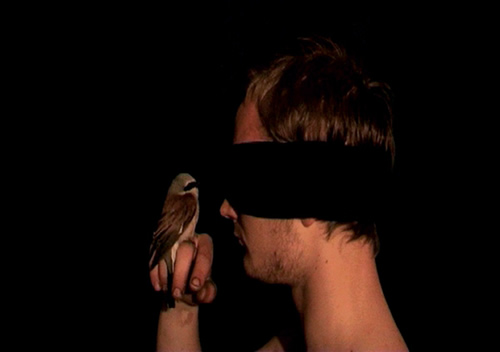 "Memory Room", 2005 – 2007
Video-installation, DVD, 3 X 4'3''
This work was created in the period between 2005 and 2007. This was the time when I started living a different reality of which I had not been aware earlier. I left the world of social norms and the world of my own values to start living with my sister in the hospital where she had to receive her treatment. I became aware of the close link between medicine and art, i.e. between a totally sterile world and a theatrical manner of communication. The only option I had available at that moment was to annul all my experiences and to get closer to the animalistic instinct, the instincts we all seem to have abandoned in our quest for knowledge.
One of the results of my submission to those states was a set of three video-documents aimed at supporting my sister's recovery through a transcendental relation.
Ervin Babić