Ibro Hasanović
"Attempt of beeing…", 2006
Video,18'
"to be good to be true", 2005 – 2007
Performans
Born in 1981 in Ljubovija. Studied at the Academy of Fine Art in Sarajevo.
E-mail: [email protected]
Web: www.ibrohasanovic.com
Exhibited on following selected exhibitions and festivals:
2007: Memory and Communication, Shiga Art creation hall (Shiga Prefecture; Japan), 6,8m2, 10m2 Gallery(Sarajevo; BH), 2006: Permanent Presence, White Box Gallery (New York; USA), Moving windows, Busan Metropolitan Art Museum (Pusan; South-Korea), 2005: NBA – New Bosnian Art, MM Center – SC (Zagreb; Croatia), To be good to be true, 10m2 Gallery (Sarajevo; BH), Theory in Practice 3, Gallery OTOK (Dubrovnik; Croatia), Nine Dragons Heads, Cheongju Art Center (Daecheong-Lake; Korea), Histories of Dialogue, National Museum of Bosnia and Herzegovina (Sarajevo; BH), 2004: Speak Up, Galerija NOVA (Zagreb; Croatia), 2003: Du monde aux Balkans (Grenoble & Toulouse; France), 2nd Mostar Film Festival (Mostar; BH), Balkan Black Box Film Festival, (Berlin; Germany), 2002: 8th Sarajevo Film Festival, (Program Insert; BH)
Special award for experimental film; 2nd Mostar Film Festival
Collections: Pierre Courtin collection
Videography:
Untitled; One; Autoportret (Self-portrait); Something just like love; The City; Painter of lips; Warm meal; Defragmentation Of Sex; Defragmentation Of Movement; The interview; Artists are challanging the world with new defintions of art; If I was a dancer, I would paint myself in black; Enemy of the people; Attemp of being; Untitled and without a concept; Jacques said there is nothing besides the written, baby.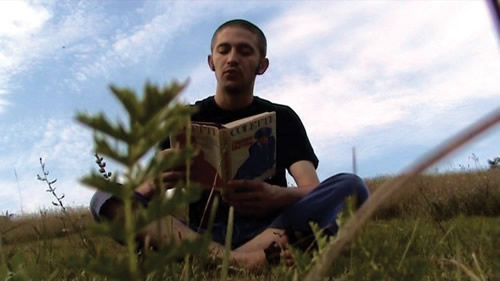 "I do not accept the idea of having a fixed position, the way I perceive myself is through my embarking upon endless new beginnings".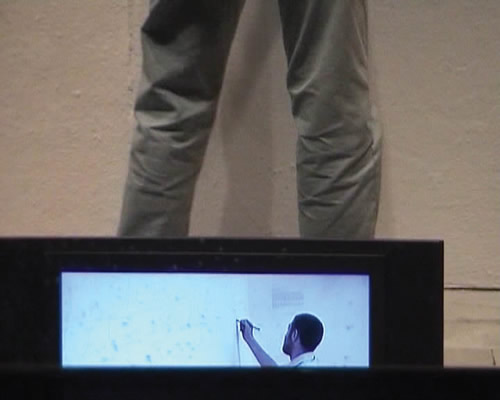 My works occasionally emerge on the principle of brainstorming, while, at times, they emerge on the basis of my research work, by reading or watching films… and then they result in the form of short videos, performances, drawings, paintings and ultimately in the form of spatial installations. They deal with identity and/or critical views of art and of the history/theory of art.
As of lately, my work has been related to memory – both to my own and the collective memory. The basis of my research in the domain of memory may be found in the theoretical works of Giulio Camillo Delmini ("Theatre of Memory") and Frances A. Yates ("The Art of Memory"), which I am trying to use as the starting point for my own artistic concepts. My idea is to tell, in a minimalist and simple way, the stories that can be read by observers both as biographical and engaged (historical, sociological, political and critical…). The concept of memory is somehow linked with utopia, which is an idea that somehow permeates my whole work.
Ibro Hasanović
"Attempt of beeing…"
In this video work I try to question the idea of sexual identity and idea of "woman's writing". It is based on reading a book "The Gentle Libertine" by French female writer Colette. Video is set in the nature, which is one important aspect connected to Colette's work, where me / the author (not knowing how to read French) is reading one part of the book. The fact that someone is trying to speak the language that she/he does not know; creates the platform that questions the idea of possible…
Ibro Hasanović