Andrej Ðerković
Oblivion Kills, 2005
photographs and objects
Missing, 2004
prints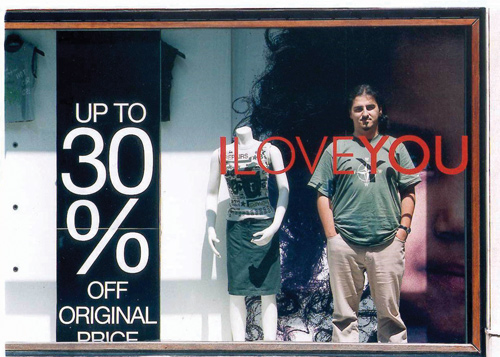 Born 1971 in Sarajevo. Finished the School of Applied Arts in Sarajevo. Individually exhibition held in Palestine, Northern Ireland, Switzerland, Italy, Spain, Serbia, France, Croatia, Turkey, Slovenia and Bosnia & Herzegovina. He represented ARS AEVI Museum of Contemporary arts Sarajevo on European Biennale of Visual arts in La Spezia. Member of the Association of Applied Artists and Designers of Bosnia & Herzegovina and Belfast Exposed Community Photography Group. His photographs were published in Le Monde, La Repubblica, Le Journal de Geneve, Novi List, Mladina, Dani, Slobodna Bosna, Start and others. His exhibitions and works were shown on CNN, CNN Turk, CHANEL 4, RAI, HRT, TVE, BHT and others. He collaborated with companies such as Swatch, Benetton Heidi and McCann-Erickson. Awarded with "Certificate of Appreciation" by United States Information Agency for the activities on the cultural field during the siege of Sarajevo. Lives in Geneva and Sarajevo.
"… For the last decade, his works have taken the form of interactive and perceptual installations and chronicles, whose structure and form reflect a representative approach related to his experience during and after the Balkan War..". (Beral Madra)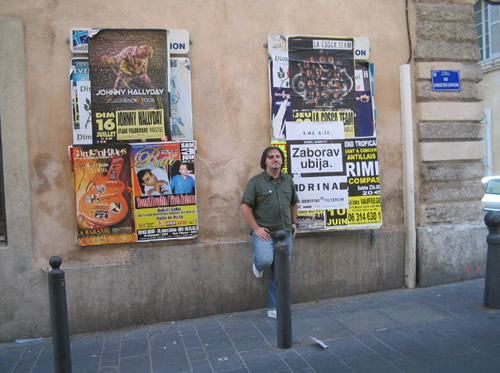 Oblivion Kills is a reaction to the aggressive campaign against smoking (in some countries regulated by the law), the campaign implemented at the times when the word death becomes a very common word in the journalists vocabulary and when confrontation with our recent past is consciously being forgotten and held back. The box of the Sarajevo DRINA cigarettes bears the notice "Oblivion kills" instead of the slogan "Smoking kills". The artwork was made in cooperation with Sarajevo Tobacco Factory, and is signed by the author and the "Mothers of the Enclaves of Srebrenica and Žepa" association. It is numbered from 001 to 800.
Oblivion Kills is dedicated to those ones who think that smoking kills more than the human mind, as well as to us who think that those ones do not think so.
Andrej Đerković
Missing
"… Seven hundred white sheets of Brail alphabet that Đerković offers us, however, lend themselves for a different reading. These look more like icons or intelligible tablets of knowledge than sublimated objects of spatial perception—although they do require or instigate the perceptual capabilities of the viewer. In this case the perceptual capability becomes the prerequisite of civil participation in a human drama. A drama that is not easy to grasp and digest. Đerković approaches with a subdued interference, an act that encircles the incapability to overcome the impact of the reality and memory. Rather than directly attacking with a representative image, he prefers to retreat into a concealed image. In an age of trans-gressive post-human images that invites the attention of the media-corrupted viewer, this work elevates the gaze to an introvert and abstract journey…"
Beral Madra, BM Center of Contemporary Art, Istanbul
Excerpt from text "Truth on the Fault-Line"